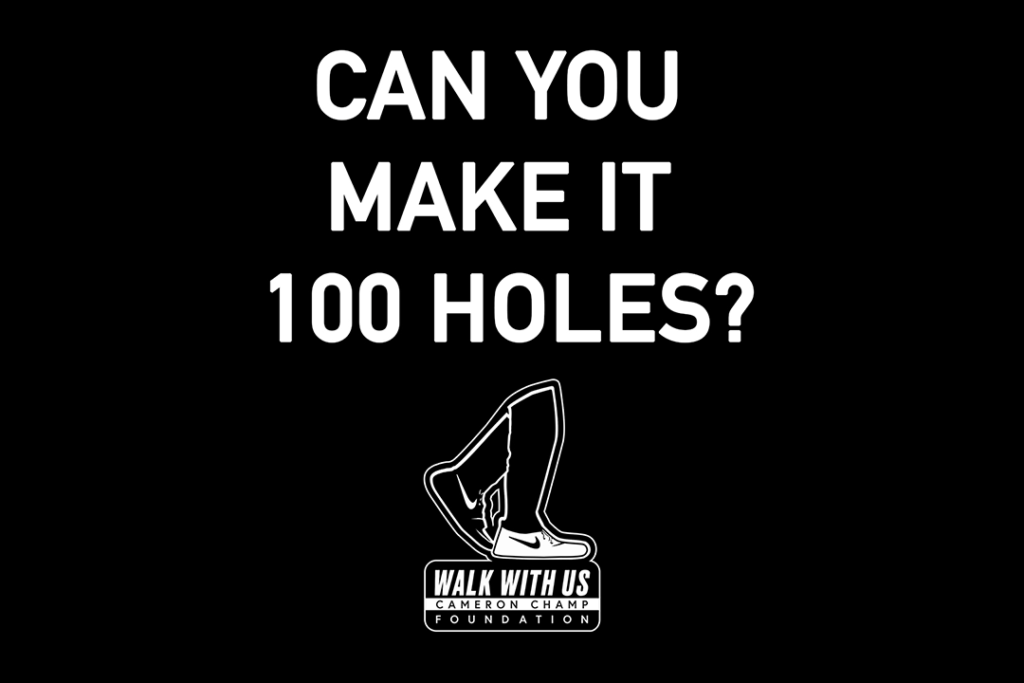 Golfers nationwide are taking on the challenge of playing 100 holes in support of the Cameron Champ Foundation and our programs.
Participants in the Walk With Us Golf Marathon will complete 100 holes, some in a single day and others over multiple days. No matter how they choose to participate, everyone will walk, run and ride while taking hundreds of swings along the way.
Marathoners will collect pledges and donations from friends, family and colleagues to fuel their efforts and get them across the finish line. Every dollar raised will go back into the hands of families around the country to lower the financial burden of playing competitive golf. These resources will benefit junior golfers who aspire to advance their education and play in college.
To learn more and sign up, go to our Walk With Us Golf Marathon homepage.