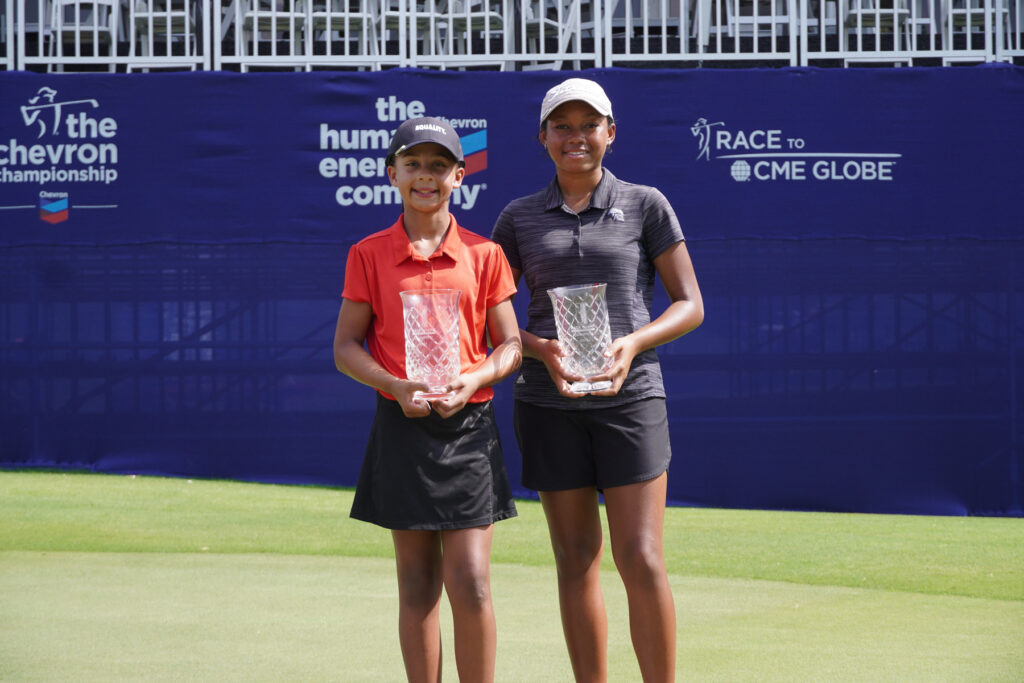 The Mack Champ Invitational girls tournament moved to a major tournament course this year, and the competitors were more than up to the challenge.
After two years at Memorial Park Golf Course in Houston, the MCI for Girls moved to the Nicklaus Course at The Club at Carlton Woods in The Woodlands, a Houston suburb. The course was prepped for the LPGA's Chevron Championship, the first women's major of the season, which started the week after the MCI.
Alaythia Hinds, a junior from the Sacramento area, won the 13-to-18 division after making a birdie on the par-5 18th in a playoff against Callia Ward, a sophomore from Albuquerque. Both players were even par after 36 holes of regulation play.
Aleah Shields-Rodipe, a 7th-grader from nearby Conroe, TX, shot 70-79 for a five-over total to win the 12-and-under division. Vivian Lott (Fayetteville, GA) was second at eight over, and Layla Phillips (Harbor City, CA) was third.
In a remarkable turn of events, Shields-Rodipe got the first hole-in-one in MCI history on No. 3 in the first round, and Lott scored her own ace on the 12th hole in the second round.
As always, though, the MCI was about more than golf. The tournament brings together diverse golfers and their families for a chance to build lasting relationships.
Brenna Preap, a senior from Stockton, CA, who will play college golf at Grand Canyon University next year, described the importance of the MCI this way: "People see golf as a rich sport, you have to come in with wealth, but with the Mack Champ, they bring a lot of diverse players in and show that we also are part of the golf world."
Shields-Rodipe said that she appreciated the chance to play in a tournament with such a diverse field.
At the Mack Champ Invitational, she said, "other people that look like me and play golf like me can have the same opportunities as I do."
Learn more about the tournament at mackchampinvitational.com.