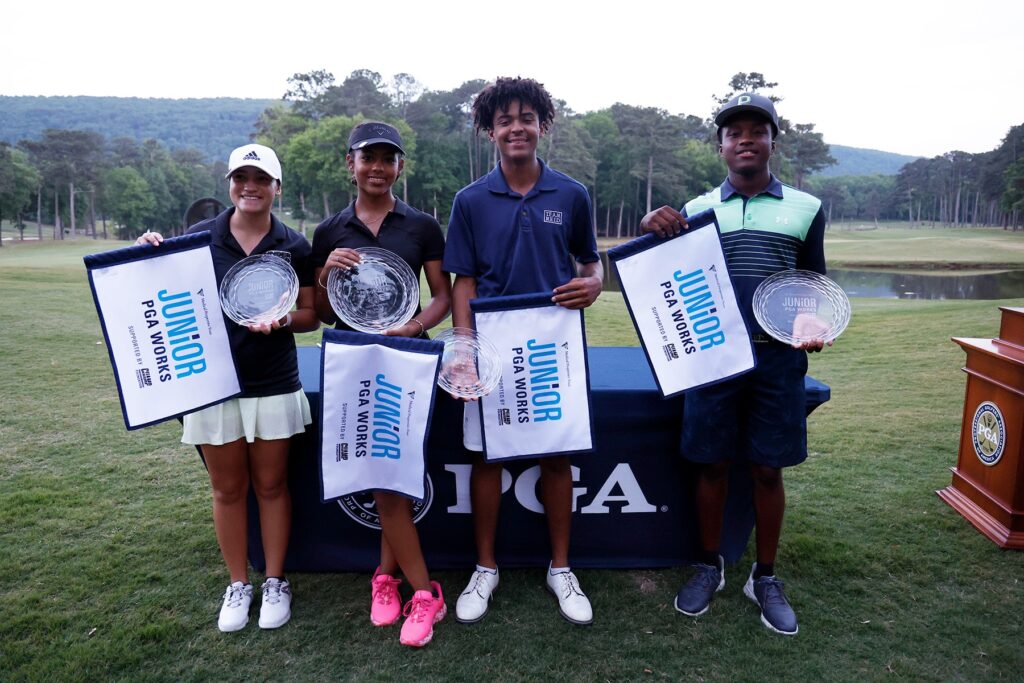 Ethan Hill from Trinidad and Tobago and Koa Seymour from Los Angeles won the first Junior PGA Works to be played since the late 1990s.
The 36-hole tournament, a companion to the PGA WORKS Collegiate Championship, was held May 6 and 7 at the Shoal Creek Club in Shoal Creek, AL. The Cameron Champ Foundation partnered with PGA Works and the PGA of America to bring the tournament back this year.
Twelve boys and twelve girls competed in the tournament. Hill edged Thomas Reid from Lawrenceville, Ga, by two shots. Kasim Narinesingh-Smith from Kennett Square, PA, was third.
In the girls' division, Seymour also won by two shots, holding off runner-up Morgan Rodriguez (Delray Beach, FL) and third place finisher Blayne Brown (Riverside, CA).
Learn more at the links below: